SATURDAY, AUGUST 13, 2022 AT 10:30 AM – 4 PM
Looking to learn a new craft or to try your hand at something new? Come join us and learn about the fine old Lace-making tradition of Carrickmacross Lace and it's long and illustrious history right here in the Ring of Gullion, South Armagh. Learn the essential techniques under the guidance of expert Lace-makers.
For more information, check this website.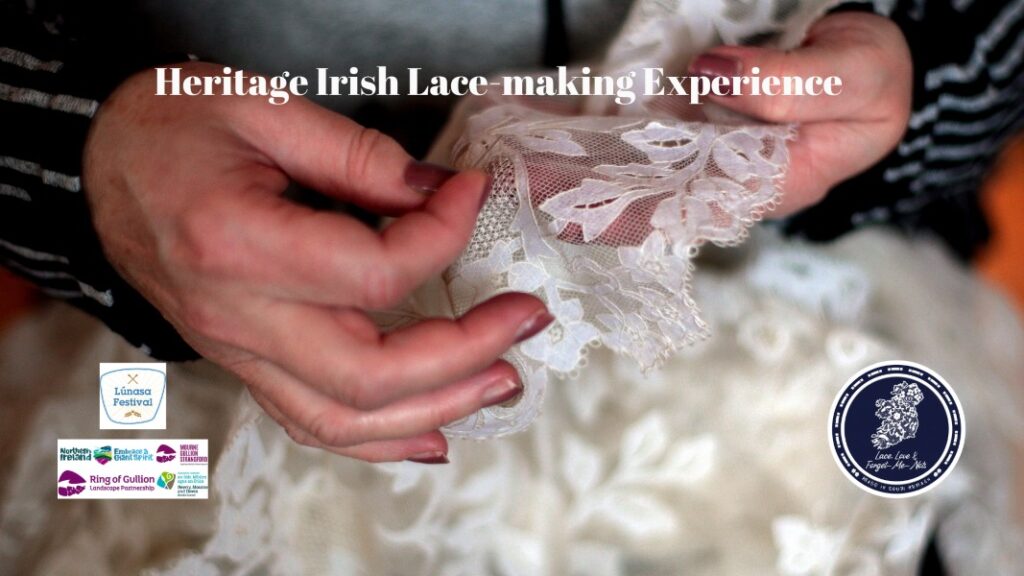 Join Rosie Finnegan-Bell and her lace-making friends in the charming Tí Chulainn Cultural Centre at the foot of the mythical and mystical Slieve Gullion mountain for this unique heritage lace experience which is running as part of the Aspiring Geopark Lúnasa Festival 2022.

Event by Visit Mourne, Ring Of Gullion AONB and Lace, Love & Forget-me-nots, Ti Chulainn
Tickets: www.eventbrite.co.uk/e/380290086887
Please note, this experience is offered at a special rate for the Aspiring Geopark Lúnasa Festival 2022.