A new exhibition featuring the work of five textile artists opens on Sunday 7 August 2022 at the Olivier Cornet Art Gallery in Dublin and will run for the whole month. 
The exhibition is part of 'August Craft Month' and featuring work in felt and lace. 
The artists exhibiting are : Annika Berglund and invited artists Ramona Farrelly, Fiona Harrington, Fiona Leech and Leiko Uchiyama.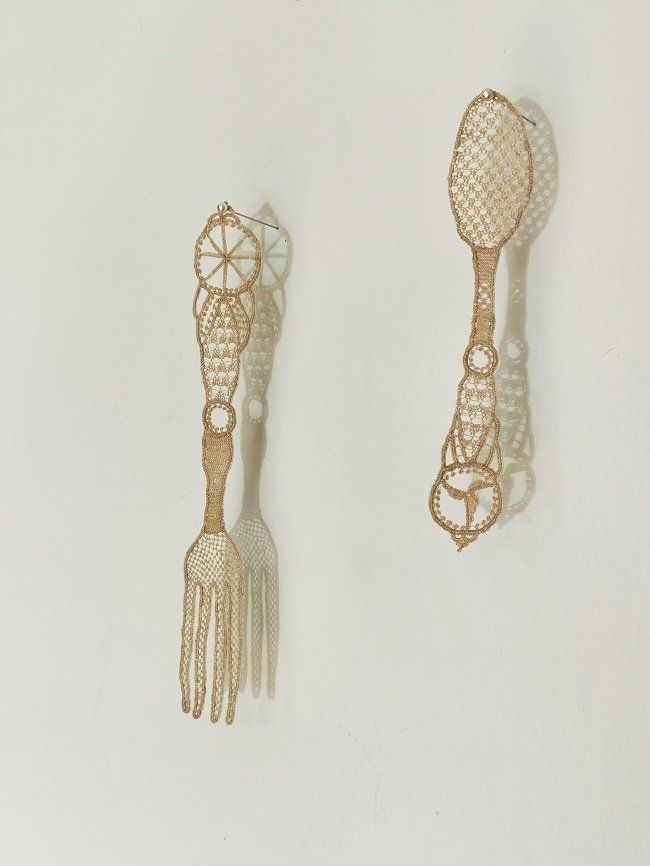 Fiona Harrington is a visual artist who uses handmade lace as her primary medium. She studied Fine Art at Crawford College of Art, Textile Design at NCAD and completed an MA in Art and Research Collaboration at IADT.
She has been the recipient of the Thomas Damann Bursary, RDS Graduate Prize, National Craft Award, Eleanor De La Branchardiere Prize, Traditional Lacemakers Award and a Percent for Art Commission.
Her work has been exhibited widely, both at home and abroad and was featured in 'Lace, Paint, Hair', a 3-person show, curated by Sinéad Kathy Rice at the National Gallery of Ireland. She has travelled extensively giving talks and demonstrations on Irish Lace and her academic work has been selected for publication for the Bloomsbury Encyclopaedia of World Textiles.
In 2021, she represented Ireland at Doily Free Zone, an international symposium exploring contemporary lacemaking in art and design.
Most recently she was awarded the reimagined RDS Branchardiere Bursary and was selected to the Michel Angelo Foundation's Homo Faber Guide, which celebrates European excellence in craftsmanship. She is currently one of only 4 lacemakers in Europe to be featured in this guide. 
Fiona's work explores themes relating to cultural identity, the domestic space, memory, female labour and what is often referred to as 'women's work'. She is interested in how we interact with everyday objects, what is discarded and what is treasured. By creating highly intricate and labour-intensive pieces, the artist is encouraging us to take time to reflect on our past, question how we process memory and reconsider our relationship towards the familiar and the accepted.

(excerpt from the Olivier Cornet Art Gallery website)
If you're in Dublin, make sure to pop in and check it out!